Do you already have an account? Log in below:
Become a registered member and store your own recipes and grocery lists online!
Click to Register...

MeanMeals.com is a website that lets you create your own personal recipe box. Do you ever have trouble remembering your favourite meals, or choosing what recipes to cook for the upcoming week? MeanMeals.com can help you remember what you've made in the past, and what you thought about it.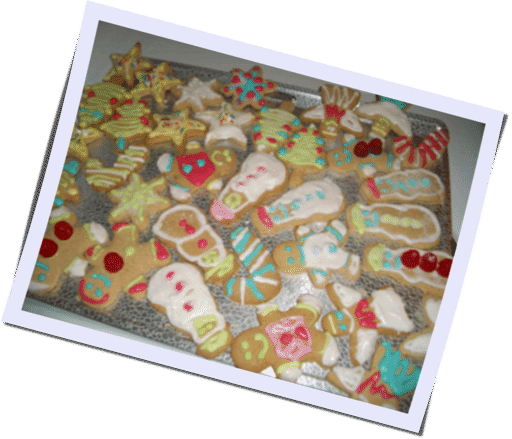 Author: Amy
These are great gingerbread cookies. They are soft and chewy and great for cutting into different shapes decorating.
View Recipe
Share your recipes with friends
MeanMeals.com lets you share your favourite creations with your friends. If you love a friends recipe, you can easily add it to your own recipe box.
Automatically create a shopping list
Rather than taking time to look through your recipes and create a shopping list for the week, simply pick out what you want to make, and MeanMeals.com will automatically generate a grocery list!
Let us suggest things for you to try!
If you use the shopping list feature, MeanMeals.com can automatically make suggestions for you! Haven't had tacos in a few weeks? Maybe it's time to give them another try. Maybe there's a recipe by someone else that you might like to try.
Keep notes about your recipes
Did you think the vegetables came out too dry? Maybe next time you should add more tomato sauce? You can add notes to your recipes so next time it will come out perfectly!
Get Started Now!